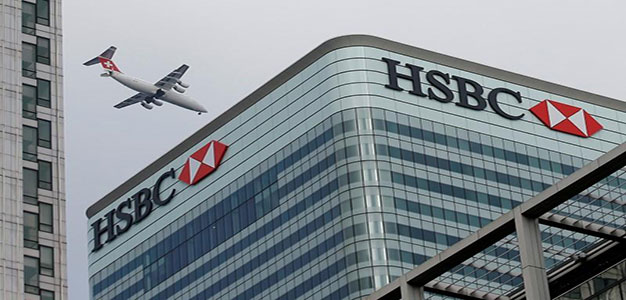 by ZeroHedge News Staff at ZeroHedge
Banking regulators in the Western world are taking urgent action to prevent a crisis in 'confidence' from further spreading across regional banks following the collapse of Silicon Valley Bank and Signature Bank. In the US, on Sunday, the Federal Reserve, Treasury, and Federal Deposit Insurance Corporation said all deposits at SVB, including insured and uninsured, would be fully paid. 
Across the Atlantic, UK regulators rushed a deal with HSBC UK Bank plc to take over the UK arm of SVB to restore confidence in the banking sector.
HSBC acquired SVB UK for the nominal sum of £1 (equivalent to $1.21 at current exchange rates). The transaction has been completed with immediate effect, and funding will be sourced from HSBC's existing resources.
The acquisition means SVB UK "can continue to bank as usual, safe in the knowledge that their deposits are backed by the strength, safety, and security of HSBC," CEO of HSBC Group Noel Quinn stated.
According to an email response received by Decrypt, the UK finance ministry said, "customers of SVB UK will be able to access their deposits and banking services as normal from today," while the UK's Chancellor of the Exchequer Jeremy Hunt ensured in a tweet that deposits are 'safe.'
This morning, the Government and the Bank of England facilitated a private sale of Silicon Valley Bank UK to HSBC

Deposits will be protected, with no taxpayer support

I said yesterday that we would look after our tech sector, and we have worked urgently to deliver that promise

— Jeremy Hunt (@Jeremy_Hunt) March 13, 2023
Shore Capital analyst Gary Greenwood wrote in a note to clients that the regulator's move to quickly find a buyer for SVB UK is a "good solution for all."
Hunt's office told Decrypt:…
Continue Reading