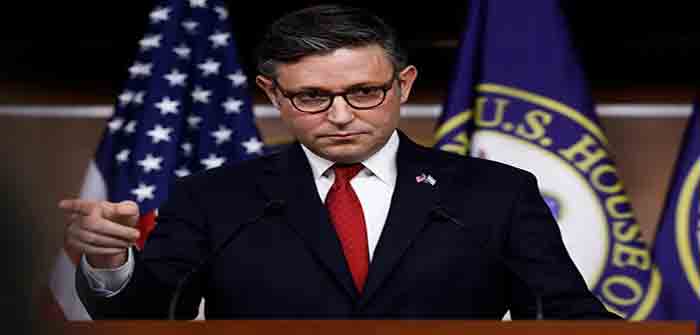 by Ryan King at New York Post
A short-term bill that will stave off a partial government shutdown for at least another two months cleared the House of Representatives Tuesday evening, bringing lawmakers one giant step closer to keeping federal operations going after 11:59 p.m. Friday.
The 336-95 vote represented a win for House Speaker Mike Johnson (R-La.), who unveiled his plan for a so-called "laddered" continuing resolution (CR) Saturday.
A contingent of conservative Republicans quickly came out in opposition to the bill, which they complained lacked spending cuts. However, 209 Democrats offered their support and helped send the measure on to the Senate, where it is expected to be approved later this week.
Just two Democrats — Jake Auchincloss of Massachusetts and Mike Quigley of Illinois — voted against the measure. Republicans were more closely divided, with 127 voting for the bill and 93 voting against.
"I am one of the arch-conservatives," Johnson insisted during a press conference Tuesday morning.
"We're not surrendering but fighting," the speaker insisted. "I've had this job less than three weeks. I can't change or turn an aircraft carrier overnight."…
Continue Reading