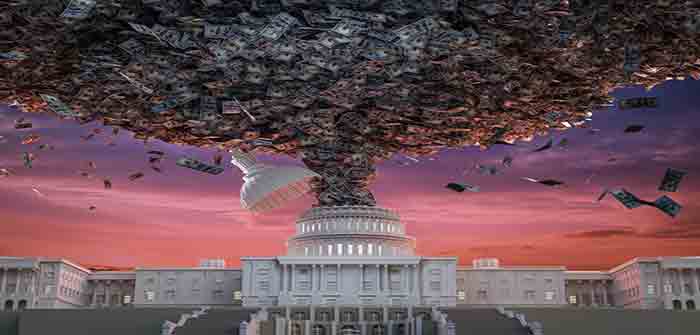 by Bradley Jaye at Breitbart
The House Freedom Caucus and conservative groups held a press conference Tuesday opposing any deal to continue government spending at current levels, hours before the House reconvened after a week-long recess to tackle the task of keeping the government open past September 30.
The White House, eager to stave off a shutdown, has proposed a clean extension of current spending levels — with the addition of $40 billion of Ukraine aid, disaster relief, and border security funding — through November or December, giving Congress time to pass legislation to fund the government through the next fiscal year.
Although a large bipartisan consensus in the Senate, led by Leaders Chuck Schumer (D-NY) and Mitch McConnell (R-KY), backs the White House strategy, in the House, where Republicans hold a slim majority, the path is more complicated, and conservatives are exerting their leverage in an attempt to force spending cuts and policy changes.
"No one is here interested in a pause in government funding," said Rep. Scott Perry (R-PA), Chairman of the House Freedom Caucus. "What we're interested in…
Continue Reading