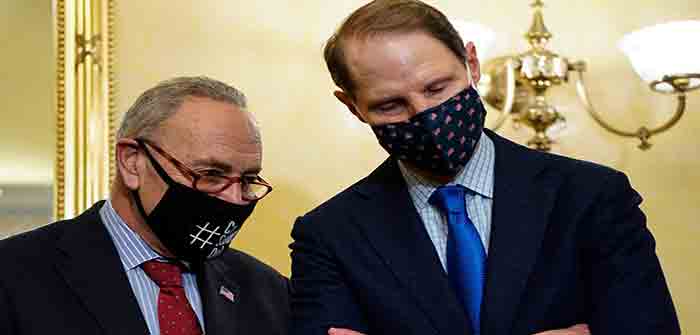 by Kately Caralle at Daily Mail
Ron Wyden is demanding an investigation after finding out Immigration and Customs Enforcement (ICE) has secretly surveilled and collected records on 200 million American money transfers without obtaining a warrant for at least the last 12 years.
The Oregon Democratic senator's office first learned about the program last month, and Wyden claimed in a letter to the Department of Homeland Security's (DHS) inspector general that it was the first time Congress was made aware of the program's existence, the Wall Street Journal reported after reviewing the letter.
The DHS law-enforcement arm was collecting information on domestic and international transfers exceeding $500 to or from Arizona, California, New Mexico and Texas – as well as money transfers of that amount going to or from Mexico from anywhere within the U.S.
'Given the many serious issues raised by this troubling program, I request that you investigate the program's origins, how the program operated, and whether the program was consistent with agency policy, statutory law, and the Constitution,' Senator Wyden wrote to DHS Inspector General Joseph Cuffari.
Until at least 2019, dozens of money transfer companies were voluntarily sharing transaction details with ICE.
Wyden asked Cuffari to probe whether Homeland Security Investigations (HSI) was operating similar programs. He also demanded DHS ensure activities like this are subject to congressional oversight.
The previously undisclosed surveillance program dates back to at least 2010, according to Wyden's letter, and stems from when the Arizona attorney general's office started collecting data from Western Union following a money-laundering settlement with the financial services company…
Continue Reading