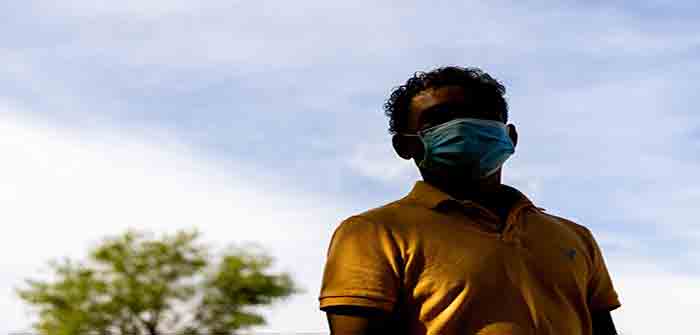 by Rich Schapiro at NBC News
A pair of New Mexico businessmen were driving along Interstate 40 in Oklahoma late one night in April when a sheriff's deputy flipped on his lights and sirens and pulled over their BMW sedan.
The two men, Nang Thai and Weichuan Liu, were on their way to a hotel in Oklahoma City. They planned to catch some sleep before heading out in the morning to close on a 10-acre plot of farmland they'd agreed to buy for $100,000.
But now, at about 2 a.m. on April 19, a Canadian County sheriff's deputy was peering into their car.
"We didn't understand why he pulled us over," said Thai, 51, a Vietnamese immigrant and father of two from Albuquerque. "I was driving under the speed limit."
They had no way of knowing at the time but Thai and Liu were about to begin an hourslong ordeal that would leave them stripped of all their cash and searching for answers. Their experience highlights the controversial law enforcement practice known as civil asset forfeiture, in which police can confiscate a person's cash or other property even without bringing criminal charges.
The deputy asked the two men for their licenses, where they were going and whether they were carrying any money, according to Thai.
They had a large amount of cash in the vehicle: more than $100,000, which Thai says they brought to pay for the property. Thai — who speaks English with a heavy accent (Liu speaks very little English at all) — told the officer they were headed to a hotel and, yes, had cash on them.
The deputy said he suspected they were involved in "illegal activity," according to Thai. A criminal background search would have turned up a 2017 conviction against Liu for growing marijuana in California.
After a second officer arrived at the scene, the men were driven to a police station and interrogated for hours. Deputies emptied a backpack and suitcase full of cash, then pulled apart the inside of the BMW but apparently turned up no guns, drugs or any other illicit items.
Thai said he told his interrogators they had saved up the money for years and were planning to use the land for farming but hadn't yet determined which crops to raise.
"They kept saying, 'This is illegal money,'" Thai said. "I said, 'Okay, prove it. We didn't do anything illegal.'"
The two men were released without being charged or even issued a traffic ticket, but the Canadian County Sheriff's Office did not return their cash. Court papers filed by District Attorney Michael Fields say the money was seized because it was intended to be used to violate drug laws or resulted from illegal drug transactions.
The men are now fighting to get it back. Adding insult to injury, they contend that the amount the sheriff's office says it confiscated – $131,500 – is actually $10,000 short of the total they had in their car that day.
"Now I have to prove I'm innocent, and they are the ones who illegally took my money and basically stole some of my money, too," said Thai…
Continue Reading