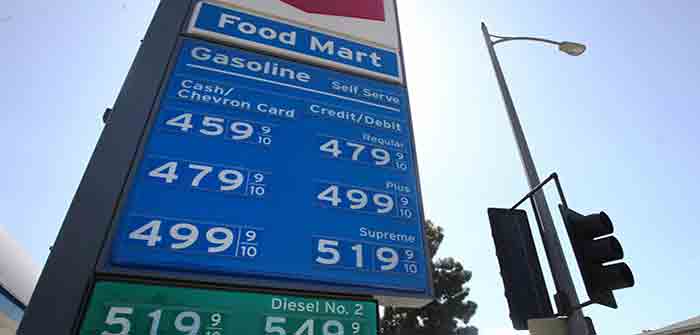 by Tyler O'Neil at Fox Business
Average gas prices have hit their highest rate in seven years amid rising inflation and supply chain issues as the economy recovers from the COVID-19 pandemic.
According to AAA's average gas price calculator, the national average cost of a regular gallon of gasoline hit $3.297 on Thursday, the highest since September 2014, when the average monthly cost hit $3.387.
The U.S. Energy Information Administration reported a national average cost of $3.272 per gallon in September 2021, the highest price since September 2014, when gas cost $3.484 per gallon on average. Last week, West Texas Intermediate (WTI) crude futures, the U.S. oil benchmark, topped $80.
The high prices come after OPEC and allied oil-producing countries – including Russia – decided against boosting oil production and instead stayed the course with their gradual approach to restoring output reduced during the pandemic.
Andy Gross, a AAA spokesperson, highlighted the OPEC decision in a statement to FOX Business.
"The key driver for this recent rise in the price of gas is crude oil, which typically accounts for between 50% and 60% of the price at the pump," Gross told FOX Business. "And last week's decision by OPEC and its oil-producing allies to not increase production further only exacerbated the upward momentum for crude oil prices, which are now closing daily above $80 a barrel."
The increasing oil prices also come amid high inflation. U.S. consumer prices rose at the fastest annual pace in 13 years in September. The consumer price index rose 5.4% year over year in September, matching the July reading for the starkest jump since 2008. Prices increased 0.4% month over month. Energy prices overall climbed 1.3% in September, reaching a point 24.8% higher than last year.
On Thursday, House Republicans slammed President Biden for implementing what they described as "anti-American energy policies," including Biden's request for OPEC and other oil-producing countries to ramp up production…
Continue Reading