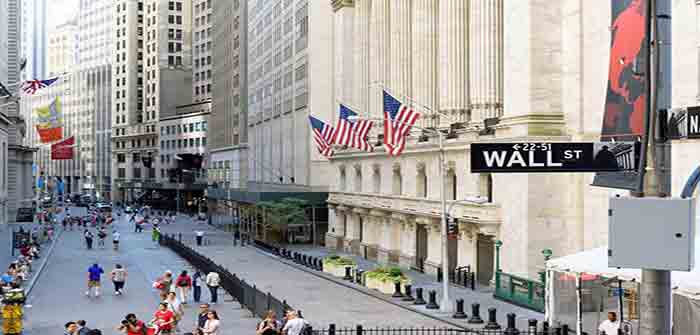 by Pam Martens and Russ Martens at Wall Street on Parade
Yesterday, the Wall Street Journal dropped the bombshell that the Justice Department has been conducting raids on prominent short-sellers, including Muddy Waters' Carson Block and Andrew Left of Citron Research. The Journal reported that the Justice Department "has seized hardware, trading records and private communications…."
Reuters reported yesterday that the Justice Department's probe is "part of a wide-ranging investigation into short-sellers and hedge funds focused on suspected coordinated manipulative trading, according to two people familiar with the matter." Reuters also reported that "dozens" of subpoenas have been issued to various firms since early last year.
Of particular interest to Wall Street On Parade was a report on December 10 by Reuters which indicated that trading activity in the shares of GSX Techedu was in the cross hairs of the Justice Department because both Muddy Waters and Citron Research had circulated negative research on the company.
If GSX Techedu, a Chinese online tutoring firm, is being probed, we can assure you that more than short-sellers need to be under investigation by the Justice Department. (The company has changed its name to Gaotu Techedu.)
GSX Techedu was one of the stocks that had been purchased in huge quantities by Archegos Capital Management before Archegos blew itself up in March of last year. Archegos was using tricked-up derivative contracts provided by major Wall Street firms that allowed it to hide its ownership interests in various stocks and obtain massive amounts of margin loans provided by the same Wall Street firms. (See our report: Archegos: Wall Street Was Effectively Giving 85 Percent Margin Loans on Concentrated Stock Positions – Thwarting the Fed's Reg T and Its Own Margin Rules.)
When we checked 13F filings with the SEC that were dated prior to the Archegos blowup to find out who might have been fronting for Archegos' position in GSX Techedu, we found the following: Goldman Sachs held over 20 million shares of GSX Techedu with a put option on just 3.45 million shares; Morgan Stanley held over 14 million shares; UBS held more than 11 million shares; Bank of America held more than 5.8 million shares; Citigroup, over 4.8 million shares; and JPMorgan Chase, over 4 million shares.
The market value for all six megabanks' holdings in GSX Techedu was more than $3 billion as of December 31, 2020.
What was completely insane about these sophisticated Wall Street banks holding such a sizeable position in GSX Techedu as of December 31, 2020 was that on April 14, 2020 Citron Research had published a 34-page report calling the company "The Most Blatant Chinese Stock Fraud since 2011." On May 18, 2020 Muddy Waters had released a 25-page detailed report on GSX Techedu which sized up the company as follows:…
Continue Reading