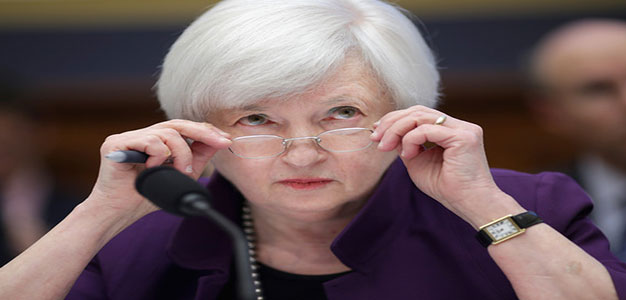 by Joe Saunders at The Western Journal
For the Joe Biden presidency, it was a bad start. For the rest of the country, it's likely to be a worse week — and November can't come fast enough.
In a pair of talk shows Sunday, Biden Treasury Secretary Janet Yellen and Clinton administration secretary Larry Summers offered sharply different views on the shape of the American economy.
One of them is likely to be proven right by the week's end, and the smart money isn't on Janet Yellen.
For the Joe Biden presidency, it was a bad start. For the rest of the country, it's likely to be a worse week — and November can't come fast enough.

In a pair of talk shows Sunday, Biden Treasury Secretary Janet Yellen and Clinton administration secretary Larry Summers offered sharply different views on the shape of the American economy.

One of them is likely to be proven right by the week's end, and the smart money isn't on Janet Yellen.

On the normally Biden-friendly CNN, Summers said the battered American economy is almost certainly headed for a recession, the only R-word Democrats must hate more than "Republican" these days.

"I think there's a very high likelihood of recession," Summers said…
Continue Reading