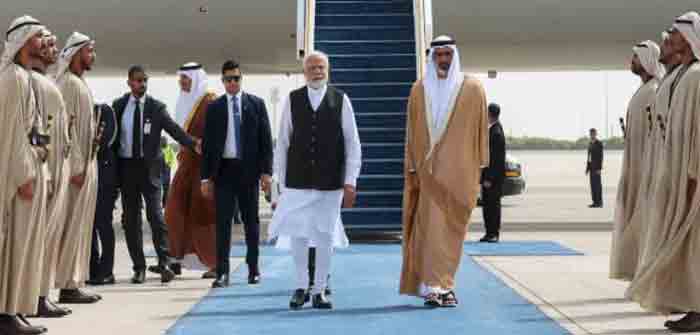 by Bethan Moorcraft at yahoo!finance
Last week it was announced that the United Arab Emirates would be joining India among the ranks of the BRICS bloc — a coalition that seeks to empower trade between the emerging economies of its member countries.
This move comes after the Indian government previously announced on Aug. 14 that the country's leading petroleum refiner, Indian Oil Corp., used the local rupee to buy one million barrels of oil from the Abu Dhabi National Oil Company — not the U.S. dollar.
Trade talks
Last year, India's central bank revealed a new framework for settling global trade in rupees — an idea that came into fruition last month, when India is the world's third biggest oil importer and consumer signed two agreements with the UAE.
First, the two giants agreed to settle trade in their local currencies — in an effort to cut transaction costs and eliminate dollar conversions. They also agreed to set up a real-time payment link to simplify cross-border money transfers.
The agreements will enable "seamless cross-border transactions and payments,…
Continue Reading