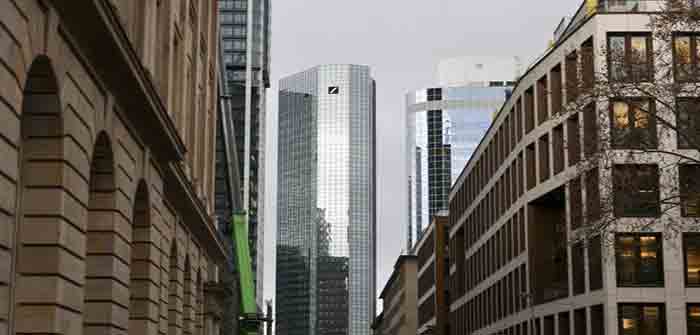 by James Fanelli and Khadeeja Safdar at Wall Street Journal
Deutsche Bank
 has agreed to pay $75 million to settle a proposed class-action lawsuit charging that the financial institution facilitated Jeffrey Epstein's sex-trafficking ring, said lawyers who sued the bank on behalf of alleged victims.
A woman who is listed anonymously as Jane Doe in court papers filed the suit last year in New York on behalf of herself and other accusers of the disgraced financier. She alleged Deutsche Bank did business with Epstein for five years while knowing that he was using money in his bank accounts to further his sex-trafficking activity.
The Doe plaintiff alleged she was sexually abused by Epstein and trafficked to his friends from about 2003 until about 2018 and was also paid in cash for sex acts. The lawsuit alleged Deutsche Bank ignored red flags including payments to numerous young women. The settlement is expected to compensate dozens of accusers.
Dylan Riddle, a spokesman for Deutsche Bank, declined to comment on the settlement but said the bank has invested more than 4 billion euros, the equivalent of $4.34 billion, to bolster controls, training and operational processes, and has increased the size of its workforce dedicated to fighting financial crime. "In recent years Deutsche Bank has made considerable progress in remedying a number of past issues," he said.
The bank didn't admit wrongdoing as part of the settlement, according to people familiar with the matter.
The plaintiffs' lawyers, from the law firms Boies Schiller Flexner and Edwards Pottinger, said on Wednesday they believed the $75 million was the largest sex-trafficking settlement involving a banking institution.
"This groundbreaking settlement is the culmination of two law firms conducting more than a decade-long investigation to hold one of Epstein's financial banking partners responsible for the role it played in facilitating his trafficking organization," they said in a joint statement…
Continue Reading