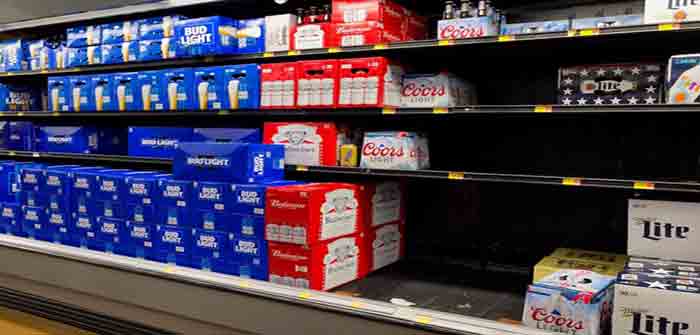 by Jonathan Van Maren at LifeSite News
It's official: the conservative boycott of Bud Light over its decision to celebrate "transgender" influencer Dylan Mulvaney's "transition" is more than just a flash in the pan. According to NBC, "sales volumes of Bud Light for the week ending May 14 sank 28.4%, extending a downward trend from the 27.7% decline seen the week before." Bud Light's parent company declined to comment on this latest news, but since the boycott began, it has placed Alissa Heinerscheid, the head of marketing, as well as her boss Daniel Blake, on leave.  
In a note published to clients this week, JPMorgan analysts stated that even if the spiral stabilizes, "We believe there is a subset [of] American consumers who will not drink Bud Light for the foreseeable future." According to Harry Schuhmacher, editor of Beer Business Daily: "Nobody imagined it would go on this long. It seems random — it struck a nerve. I've never seen anything to compare it to, in all of the [consumer packaged goods] industry. It's a real shock."
Bud Light may be just the beginning as corporations double down on their LGBT credentials and force their customers to decide whether they want to back ideologies with their wallets. The North Face, the creator of outdoor apparel and equipment, hired as their latest influencer a drag queen who calls himself "Pattie Gonia" and stars in their latest ad. 
That strikes me as another example of miscalculating the customer base, but we'll see. The folks at Target certainly seem to have gotten the Bud Light memo — after rolling out its "Pride Collection" at the start of May, it is now pulling many of those products in response to customer backlash. Target is insisting that it is doing this for the safety of their employees, but fail to cite a single example of "volatile circumstances" they reference. It all likelihood, they are trying to avoid condemnation from the LGBT community while still soothing their angry customers… 
Continue Reading