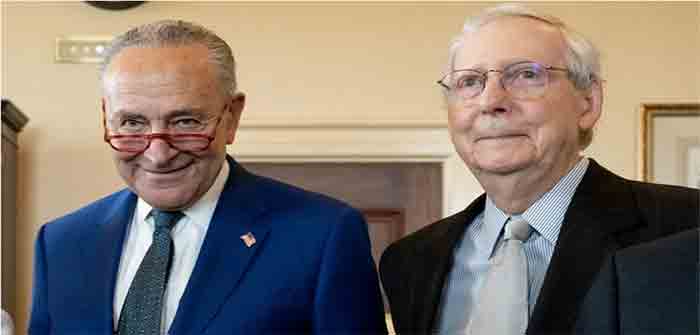 by Mike Lee at Blazemedia
Editor's note: This article has been adapted from a viral X thread.
Congress once again fights over funding bills to avert a government shutdown, and Americans are once again treated to the corporate media dutifully reciting talking points of both Democrat and Republican appropriators. Fiscal conservatives — and millions of Americans concerned with our skyrocketing national debt and wasteful spending — are predictably sidelined and ignored.
So here is the real story.
The "law firm" of Schumer, McConnell, McCarthy, and Jeffries (aka "the Firm") has learned that members of Congress (and voters) don't like "omnibus" spending bills — that is, legislative proposals that fund all of the functions of the federal government in a single consolidated bill.
This presents a challenge for the Firm, which has for years used omnibus spending bills to manipulate the legislative process. Before we address the Firm's latest challenge and its response, let's first review a few of the basic dynamics at play.
An omnibus spending bill is typically written by the Firm in secret,…
Continue Reading