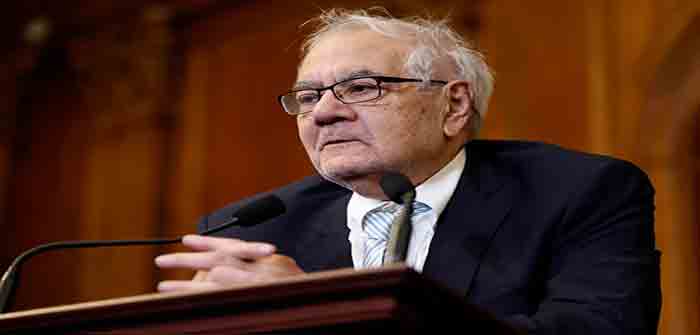 by Lydia Moynihan at New York Post
Barney Frank — the retired congressman who co-authored the Dodd-Frank Act to tighten bank regulations after the 2008 financial crisis — is under fire over his role in the latest US banking disaster.
The 82-year-old Democrat is on the board of directors at Signature Bank — a New York lender that was shut down by state regulators over the weekend, becoming the industry's third major casualty since Silicon Valley Bank was abruptly shuttered on Friday and the crypto-focused Silvergate Capital shut down a week earlier.
In an interview with Bloomberg late Sunday, Frank partly blamed cryptocurrencies, which hadn't existed when he and fellow lawmakers in Washington were grappling with the collapse of Lehman Brothers in 2008.
"Digital currency was the new element entered into our system," Frank told Bloomberg. "A new and destabilizing — potentially destabilizing — element is introduced into the financial system. What we get are three failures."
Frank didn't address the fact that crypto had become a key growth vehicle for Signature Bank under the direction of himself and others — despite widespread concerns about the risks of the notoriously volatile sector…
Continue Reading