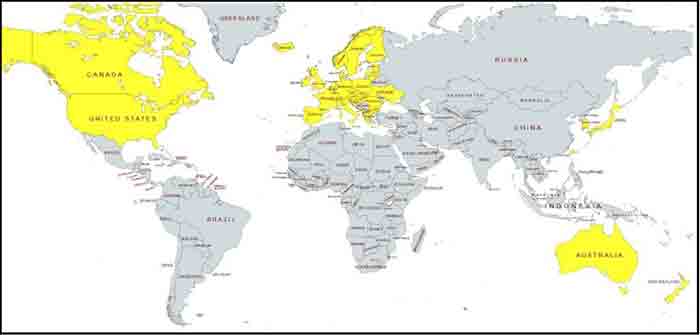 by Sundance at The Conservative Treehouse
Oil prices shot passed $90/bbl today after Saudi Arabia and then Russia announced a continuance of production cuts through the end of this year.
The BRICS alliance is going to deliver some pain to the Western alliance.  Those people living in the yellow zone, with leadership chasing climate change and Green New Deal policies, are going to see more durable inflation as the cost of oil is attached to just about every product and service.
Gasoline, energy products, petroleum products, home heating oil, groceries, everything will cost more as the geopolitical battle continues; but we are supposed to pretend we are unaware of the global political dynamic.
(Zero Hedge) – […] Just after 9am ET, Saudi Arabia said it would extend the voluntary cut of 1 million b/d of for another 3 months, from October until the end of December,… 
Continue Reading