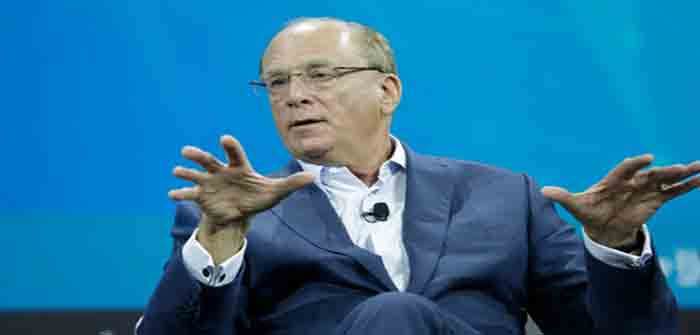 by Frank Wright at LifeSite News
Larry Fink, BlackRock's co-founding CEO, is the subject of a "deep dive" in Patrick Bet-David's recent video for Valuetainment.
Described as "the man who pioneered the concept of ESG [environmental, social and governance]," Bet-David says Fink "is the reason why Dylan Mulvaney got a Bud Light."
Fink heads an investment firm which manages over 10 trillion dollars in assets worldwide. BlackRock commands more wealth than any nation on earth – except the USA and China.
He announced in 2017 that he intends to use the enormous power he wields to engage in "forcing behaviors" in support of diversity and inclusion – and to promote the ESG agenda endorsed by the World Economic Forum. Fink, at the time, even threatened any companies who refuse to submit to his vision with punitive economic measures.
'You have to force behaviors. If you don't force behaviors, whether it's gender or race or just any way you want to say the composition of your team, you're going to be impacted. That not just recruiting, it's development,' Fink said. 'We're gonna have to force change.'
The change Fink is forcing is one which is shaping our world into a paradise for the enemies of God and of humanity.
Elon Musk: The 'S' in ESG stands for Satanic…
Continue Reading