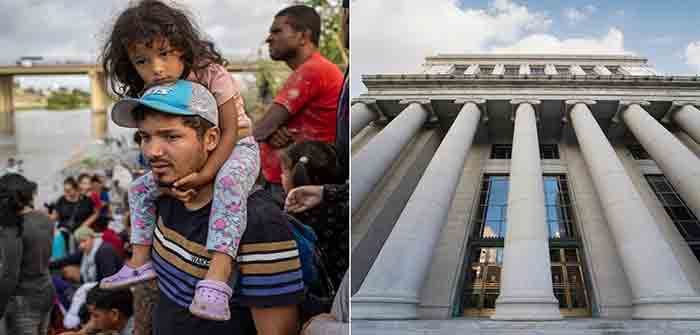 by Jack Gist at The Western Journal
It sounds like one of those old, low budget political intrigue movies you might watch on a cold winter weekend — a film like 1973's "Savage" where a reporter investigates some "compromising pictures of a Supreme Court nominee".
"Savage" was ranked as the worst political thriller of all time by Flickchart.
The Biden administration is producing a new "worst" with a misbegotten storyline that a sixth grader with a vivid imagination wouldn't buy.
It goes something like this: After coming into power by nefarious means, a group of globalist left-wing ideologues come up with a plan to ruin America, the last remaining stronghold of Western values. They open the southern border to illegal immigration, and then force the banks to give the illegal immigrants loans.
If you were watching a film like this in a theater, you'd either go to sleep or get up and leave after the first ten minutes.
Sadly, you can't leave because it's really happening.
On Thursday, the Consumer Financial Protection Bureau and Justice Department "issued a joint statement that…
Continue Reading