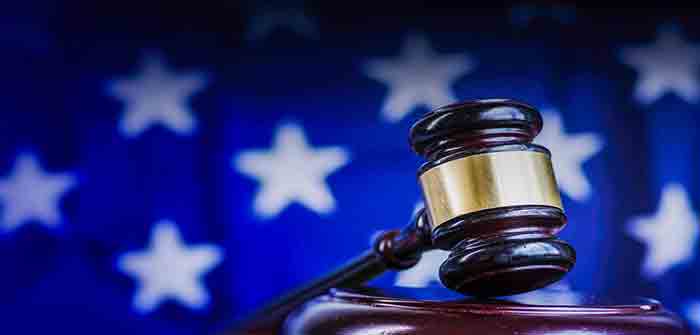 by Pam Martens and Russ Martens at Wall Street on Parade
Customers of bankrupt crypto platforms who have been locked out of withdrawing from their accounts for months, are learning the hard way that U.S. bankruptcy court judges in New York and Delaware have little sympathy for their plight. Instead, there has been an uncanny propensity to side with big corporate law firms like Kirkland & Ellis and Sullivan & Cromwell.
A December 11, 2019 report from the Congressional Research Service cited a study that found that "60% of large business debtors filed for bankruptcy" in just two venues – the U.S. Bankruptcy Court for the District of Delaware and the Southern District of New York – despite the fact that the businesses did not maintain their principal place of business there. The report further notes that "when debtors have substantial flexibility to choose the jurisdiction in which they file for bankruptcy, self-interest encourages those debtors to file in courts that favor debtors and their attorneys to the detriment of creditors and other stakeholders."
This month we've witnessed two shocking examples of what appears to be judge bias favoring the debtors and their Big Law attorneys. Last Friday, despite a mountain of conflicts of interest involving pre-bankruptcy-petition work performed by law firm Sullivan & Cromwell for collapsed crypto firm, FTX, the Delaware Bankruptcy Court Judge, John Dorsey, signed a ruling granting Sullivan & Cromwell's aggressive desire to be named lead counsel in the matter. The more than two dozen conflicts belatedly admitted to by the law firm – only after prodding by the U.S. Trustee — included having previously provided personal legal representation to the company's now indicted CEO, Sam Bankman-Fried. The personal legal representation involved Bankman-Fried's purchase of half a billion dollars in stock in the discount brokerage firm, Robinhood. The Department of Justice seized those shares this month. According to Congressional testimony by the newly appointed CEO of FTX, more than $8 billion of customer funds are missing.
Equally stunning, Chief Judge of the Bankruptcy Court for the Southern District of New York, Martin Glenn, issued an opinion on January 4 in the bankruptcy proceedings of another crypto company, Celsius, that found that customers did not own their own deposits that had been made into an interest-earning program called "Earn." The Judge wrote:…
Continue Reading