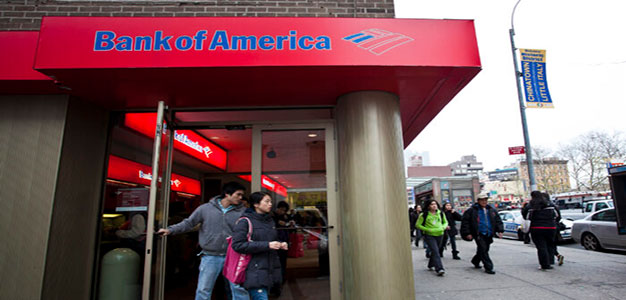 by Jim Hoft at The Gateway Pundit
On Tuesday, the Consumer Financial Protection Bureau (CFPB) announced that Bank of America will be fined and required to compensate customers who had been harmed by the bank's illegal and deceptive activities.
The Consumer Financial Protection Bureau (CFPB) has demanded that Bank of America pay more than $100 million to its customers for a series of illegal banking practices that include double-charging insufficient funds fees, withholding promised credit card rewards, and unauthorized opening of accounts using sensitive customer data.
In addition to the CFPB's order, the Office of the Comptroller of the Currency (OCC) has deemed the bank's double-dipping on fees as "illegal." Consequently, the bank will be required to pay $90 million in penalties to the CFPB and an additional $60 million to the OCC.
"Bank of America wrongfully withheld credit card rewards, double-dipped on fees, and opened accounts without consent," said CFPB Director Rohit Chopra. "These practices are illegal and undermine customer trust. The CFPB will be putting an end to these practices across the banking system."
According to the statement released by CFPB, the illegal practices imposed by Bank of America affected hundreds of thousands of consumers over several years and across multiple product lines and services. Specifically, Bank of America:…
Continue Reading