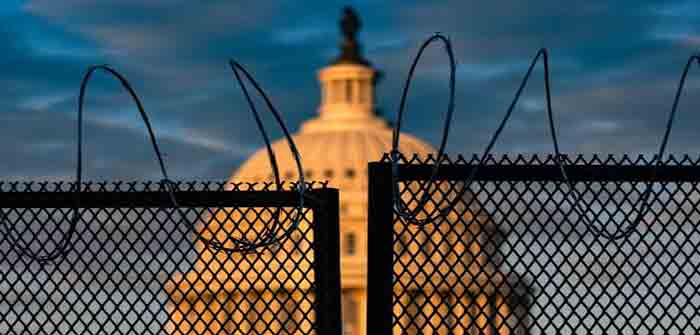 by Joel B Pollak at Breitbart News
The date, January 6, has been in headlines lately, thanks to the recent criminal conviction Tuesday of the first defendant in the Capitol riot to go to trial.
CNN reported:
A jury in Washington, DC, on Tuesday found January 6 rioter Guy Reffitt guilty of all five charges he faced related to the US Capitol attack, in the pivotal outcome of the first federal trial related to the riot.

Reffitt, a Texas Three Percenter and supporter of then-President Donald Trump when he went to the Capitol on January 6, was charged with five counts — wanting to obstruct the congressional certification of the 2020 presidential election, transporting guns into DC, carrying a Smith & Wesson handgun onto the restricted grounds of the Capitol, interfering with Capitol Police protecting the Upper West Terrace and obstructing justice by threatening his son and daughter when he returned to Texas.

The jury of six men and six women in DC's federal court deliberated for just under four hours Tuesday.
A ride to the "insurrection" would have been almost two dollars per gallon cheaper on the date of the Capitol riot…
Continue Reading