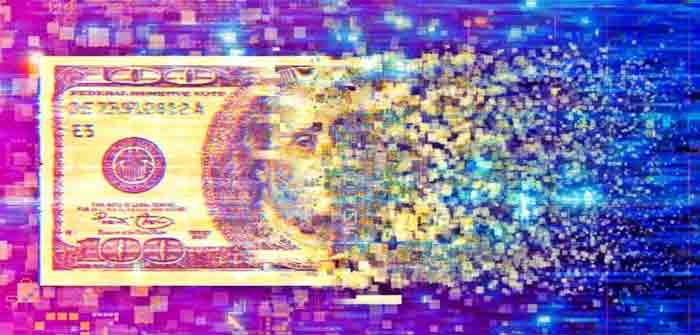 by Michelle Edwards at UnCover DC
The executive order issued by Joe Biden on Mar. 9, 2022, was primarily focused on cryptocurrencies. Nonetheless, his mention of a U.S. digital currency received significant attention and brought the U.S. government one step closer to regulating both cryptocurrencies and a United States central bank digital currency (CBDC).
With just three months left for the Office of Science and Technology Policy (OSTP) to report back to Biden on the risks and benefits of establishing a CBDC,
Carole House
, a key member of Biden's National Security Council (NSC), was on hand this week at an event hosted by the 
Atlantic Council
—an organization with deep 
connections
 to the impeachment of President Trump and with close ties to 
Hunter Biden
 and Burisma. House is the NSC's director of cyber security and secure digital innovation.
NINETEEN OF THE G20 COUNTRIES ARE EXPLORING CENTRAL BANK DIGITAL CURRENCIES, BUT MORE NEEDS TO BE DONE TO ADDRESS CYBERSECURITY CONCERNS.

JOIN @ACGEOECON FOR THE LAUNCH OF A NEW REPORT AND DISCUSSION W/ @NEHA @M_MOSIER_ @GIULIACFANTI & NSC'S CAROLE HOUSE. HTTPS://T.CO/YAWATLMJC2 PIC.TWITTER.COM/K9SLWCCQZK

— ATLANTIC COUNCIL (@ATLANTICCOUNCIL) JUNE 11, 2022
House delivered opening remarks at the Atlantic Council's panel discussion on the challenge of cybersecurity and the need for responsible innovations in digital currency (Atlantic Council's in-depth report is here). She also commented she was "very excited for [a] panel to examine some of the key issues related to the design choices, technology, and governance that we need to account for in looking at CBDC developments for the United States, as well as working with our international partners." She added:…
Continue Reading