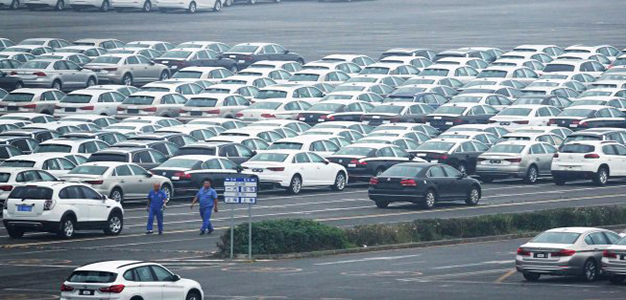 by ZeroHedge News Staff at ZeroHedge
Recent data from Edmunds reveals that an unprecedented 17% of American car purchasers now have monthly car payments of $1,000, a significant increase from just 7% three years ago. This trend highlights the extent to which consumers, despite being financially stretched, are willing to take on massive auto debt in these uncertain economic times as macroeconomic headwinds pile up.
New Google data, first revealed by X user CarDealershipGuy, shows Americans are searching "give car back" on the internet has soared to a record high.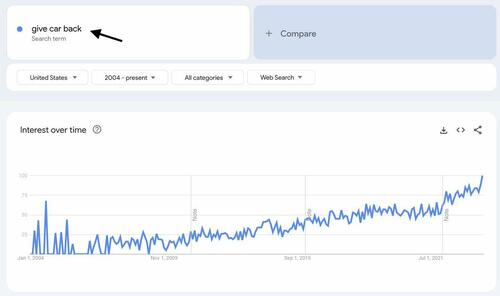 CarDealershipGuy added, "For everyone DMing me: No, you can't "give back" a car – That's a repossession."
This year, we have been dutifully tracking the auto sector, considered a leading economic indicator, to pinpoint the arrival of the crushing auto loan crisis and even the possibility of the onset of the next recession.
The latest sign of an auto crisis emerging materialized in recent weeks:…
Continue Reading