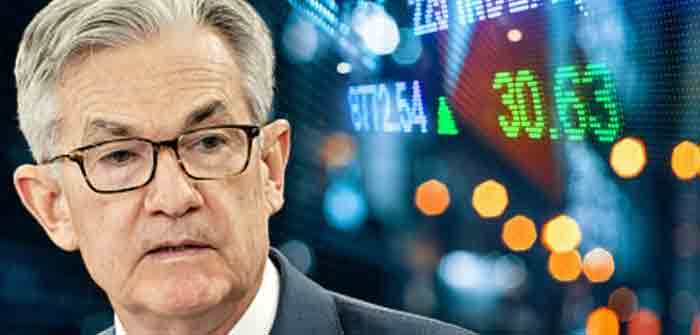 by Pam Martens and Russ Martens at Wall Street on Parade
There are numerous reasons that members of Congress, bank regulators, and mainstream media don't want to talk about the repo blowup in 2019 and the massive Fed bailout that followed. Economist Michael Hudson previously explained how the Fed lacked authority to bail out a handful of trading houses on Wall Street under the dictates of the Dodd-Frank financial reform legislation. Dodd-Frank restricted the Fed to using its emergency lending powers to rescue a "broad base" of the U.S. financial system.
As we detailed on Monday, there was no "broad base" of the U.S. financial system being bailed out by the Fed in the last quarter of 2019: 62 percent of a cumulative $19.87 trillion in rolled-over repo loans went to just six trading houses: Nomura Securities International ($3.7 trillion); J.P. Morgan Securities ($2.59 trillion); Goldman Sachs ($1.67 trillion); Barclays Capital ($1.48 trillion); Citigroup Global Markets ($1.43 trillion); and Deutsche Bank Securities ($1.39 trillion).
Notice that three of the firms listed above are affiliates of foreign banks (Nomura, Japan; Barclays, UK; Deutsche Bank, Germany.) Now imagine the embarrassment to the Fed if it was forced to admit that it had to secretly bail out the affiliates of foreign banks for the second time in 11 years because the derivatives of U.S. banks were still not adequately regulated, after derivatives had played a central role in the worst financial crash in 2008 since the Great Depression.
All six of the Wall Street trading houses listed above have one thing in common: large derivative exposure. Consider the revelations in the Consolidated Statement of Financial Condition for Nomura Securities International for the period ending March 31, 2019. (As indicated above, Nomura Securities International received the largest cumulative total of repo loans from the Fed in the fourth quarter of 2019.)
The financial statement shows that Nomura Securities International had total assets of $127.5 billion but potential derivative exposure as follows: (See pages 30 and 41.) A "Maximum Payout" on protection sold on credit derivatives of $14 billion; and a "Maximum Payout" on "derivative contracts that could meet the definition of a guarantee" of $97.7 billion.
But here's the really scary part…
Continue Reading