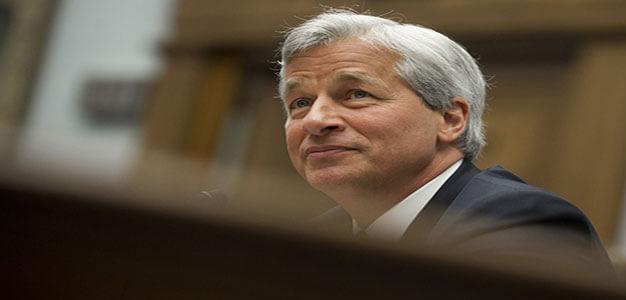 The International Consortium of Investigative Journalists (ICIJ) has once again managed to do what federal bank regulators refuse to do in the United States – come clean with the American people about our dirty Wall Street banks.
ICIJ dropped a bombshell investigative report yesterday about money laundering for criminals at some of the biggest banks on Wall Street, but you won't find a peep about it on the front page of today's Wall Street Journal or New York Times' print editions. In fact, the New York Times, as of 6:44 a.m. this morning, hasn't reported the story at all. The Wall Street Journal carries an innocuous headline, "HSBC Stock Hits 25-Year Low," putting the focus on the British bank, HSBC, when its focus should be on the largest bank in the U.S., JPMorgan Chase, a serial felon.
JPMorgan Chase has already pleaded guilty to three criminal felony counts brought by the U.S. Department of Justice since 2014. Two of those counts related to money laundering and failure to file suspicious activity reports on the business bank account it held for Bernie Madoff for decades. JPMorgan Chase actually told U.K. regulators that it suspected Madoff was running a Ponzi scheme but it failed to share those concerns with U.S. regulators, even though it was required under law to do so.
The third felony count brought by the U.S. Department of Justice came one year later, in 2015. It related to JPMorgan's involvement in a bank cartel that was engaged in rigging foreign exchange trading. The bank is currently under a criminal investigation for allowing its precious metals desk to be turned into a racketeering enterprise according to the Justice Department. Multiple JPMorgan precious metals traders have already been charged under the RICO statute, typically reserved for members of organized crime.
The ICIJ investigation is based on secret documents leaked from FinCEN, the Financial Crimes Enforcement Network, a unit of the U.S. Treasury. The documents "show that five global banks — JPMorgan, HSBC, Standard Chartered Bank, Deutsche Bank and Bank of New York Mellon — kept profiting from powerful and dangerous players even after U.S. authorities fined these financial institutions for earlier failures to stem flows of dirty money."…
Continue Reading