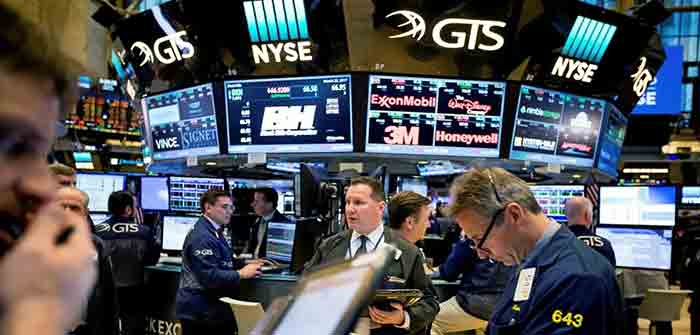 by Ross Ibbetson at Daily Mail
Trading was intermittently halted on at least 20 regional banks as the velocity of money forced regulators to intervene as fear gripped Wall Street
Sell-off hit the Big Four trillion-dollar banks: Citigroup's share price dived 7.45%, Wells Fargo sank 7.1%, Bank of America plunged 5.8% and JP Morgan fell 1.8%
Former Trump staffer Steve Moore warned: 'The system is sound, but I do think you have a lot of major banks that are in some trouble'
More than $100 billion was wiped off US banks' value today in a bloodbath on Wall Street sparked by the collapse of Silicon Valley Bank.
Trading was intermittently halted on at least 20 regional banks as the velocity of money forced regulators to intervene. The Big Four of US banks were also drawn into the bloodletting. Citigroup's share price dived 7.45 percent, Wells Fargo sank 7.1 percent, Bank of America plunged 5.8 percent and JP Morgan fell 1.8 percent.
Among the worst affected regional banks were First Republic which fell by 62 percent, Western Alliance which closed with a loss of 47 percent and KeyCorp which dropped by 21 percent.
The declines struck the Street despite Joe Biden making an intervention minutes before the market opened to claim that 'Americans can have confidence that the banking system is safe'.
Former Trump White House adviser Steve Moore warned that SVB 'may just be the tip of the iceberg', exposing a broader weakness brought about by Biden's $4trillion COVID stimulus package…
Continue Reading