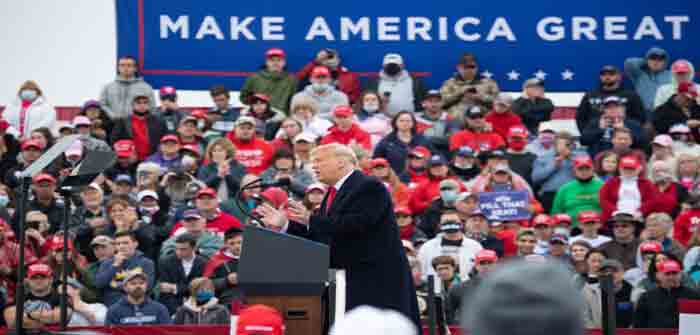 by Kelen McBreen at InfoWars
Former Republican President Donald Trump posted to his Truth Social account on Monday, slamming the FBI's burying of the Hunter Biden laptop story and saying the agency engaged in "election interference."
Trump wrote, "So now it comes out, conclusively, that the FBI BURIED THE HUNTER BIDEN LAPTOP STORY BEFORE THE ELECTION knowing that, if they didn't, 'Trump would have easily won the 2020 Presidential Election.'"
Continuing, the 45th president called the agency's cover-up of the story a "fraud" never seen in American history and suggested he be declared the rightful winner of the election or that the race be labeled as "compromised" so a new election could take place.
"This is massive FRAUD & ELECTION INTERFERENCE at a level never seen before in our Country. REMEDY: Declare the rightful winner or, and this would be the minimal solution, declare the 2020 Election irreparably compromised and have a new Election, immediately!" he wrote.
The bold statement from Trump comes on the heels of a federal judge appointing a special master to determine which documents taken by the FBI in the raid of Mar-a-Lago were attorney-client privileged papers.
On Monday…
Continue Reading