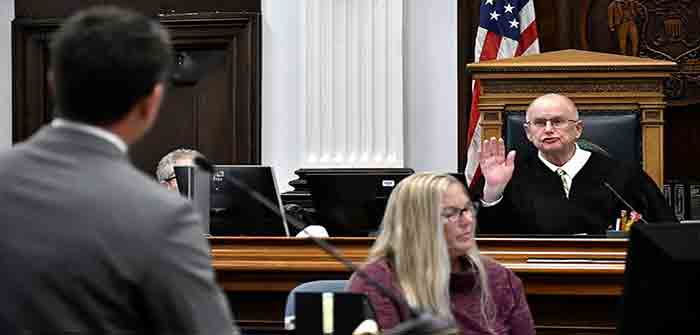 by Louis Casiano at Fox News
Wisconsin prosecutors could be barred from re-trying Kyle Rittenhouse if a defense motion for a mistrial is granted and the court rules that prosecutors intentionally caused the mistrial, according to legal experts.
Lawyers for Rittenhouse asked for a mistrial Wednesday over the line of questioning directed at their client, which prompted Circuit Judge Bruce Schroeder to angrily lash out at the chief prosecutor. He did not rule on the motion.
Kenosha County Assistant District Attorney Thomas Binger was cross-examining Rittenhouse, who stands accused of shooting three men, two fatally, during a night of chaotic protests and riots in Kenosha last year. Binger asked Rittenhouse about his silence after his arrest and the use of deadly force to protect property…
Continue Reading