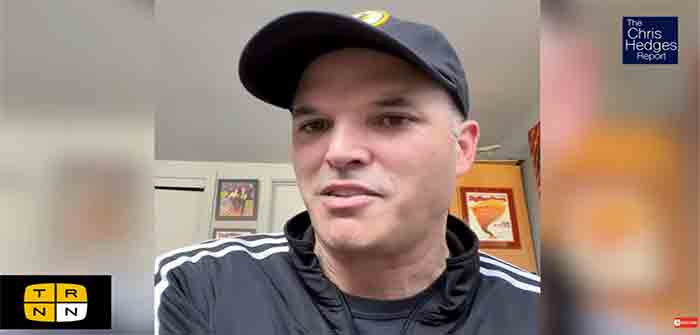 T-Room here: If you haven't read Matt Taibbi's #TwitterFile thread on the fake news Hamilton 68 Dashboard we strongly encourage you to do so. Being a news consumer these days takes a lot of discernment because the Democratic and Republican parties along with the entire federal government are churning out fake news daily. Read Taibbi's thread by clicking HERE. 
Uploaded by The Real News Network w/Chris Hedges
Journalist Matt Taibbi has revealed that the source of many of the claims of ongoing Russian disinformation during the Trump presidency, Hamilton 68, was itself a disinformation operation concocted by former US intelligence officials. Matt Taibbi joins The Chris Hedges Report to discuss his findings and dissect how legacy media, the public, and even Congress were taken along for the ride in the 'Russiagate' saga.
Matt Taibbi is a journalist, author, and co-host of the Useful Idiots podcast.
The Real News is an independent, viewer-supported, radical media network. Help us expand our in-depth analysis and coverage from Baltimore to Bangladesh by subscribing and becoming a member today!
Watch The Chris Hedges Report live YouTube premiere on The Real News Network every Friday at 12PM ET: https://therealnews.com/chris-hedges-…
Listen to episode podcasts and find bonus content at The Chris Hedges Report Substack: https://chrishedges.substack.com/
Help us continue producing The Chris Hedges Report by following us and making a small donation:
Donate to TRNN: https://therealnews.com/donate-yt-chr
Sign up for our newsletter: https://therealnews.com/nl-yt-chr
Like us on Facebook: https://facebook.com/therealnews
Follow us on Twitter: https://twitter.com/therealnews
#chrishedges #therealnewsnetwork
Continue Reading