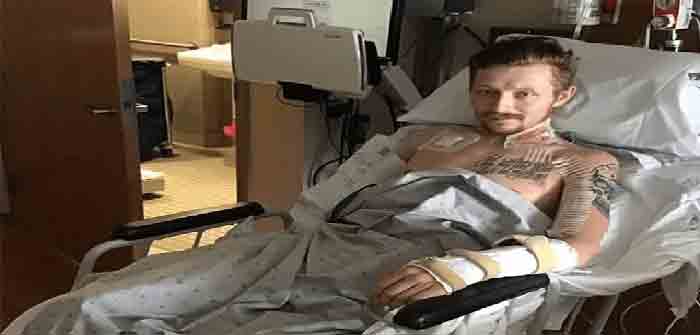 by Kristina Wong at Breitbart News
United States Marine Tyler Justin Vargas-Andrews broke down in tears during a House Foreign Affairs Committee hearing as he recalled the disastrous Afghanistan withdrawal and the Kabul airport bombing that left him grievously wounded and killed his mentor and friend.
It was the first hearing by House Republicans to examine the withdrawal that happened under the Biden administration's watch and led to 13 service members killed — the highest casualty count for U.S. troops in Afghanistan in 10 years.
Marine Tyler Vargas-Andrews breaks down while testifying today on the Biden administration's disastrous Afghanistan withdrawal.

He said he and others spotted the suspected Kabul airport bomber before the bombing and asked their commander if they could engage, but were never… pic.twitter.com/V95VqJ33mM

— Kristina Wong 🇺🇸 (@kristina_wong) March 8, 2023
Vargas-Andrews said he and other Marines at the airport's Abbey Gate actually spotted a man who fit the description of a possible suicide bomber before the bombing, and requested permission to kill him but were not given orders to shoot.
He said around 2 a.m. on August 26, intelligence personnel confirmed there was a suicide bomber nearing Abbey gate, described as clean-shaven and wearing a brown dress, black vest, and traveling with a companion. He said he asked why the man had not been apprehended sooner if there was a full description but was told the intelligence asset could not be compromised.
He and other Marines disseminated the suicide bomber information to ground forces at Abbey gate…
Continue Reading