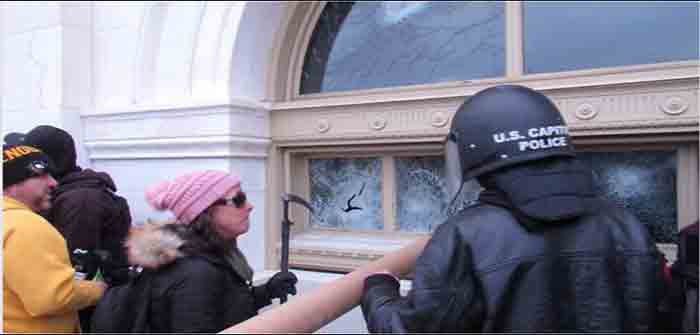 by Patty McMurray at Crime of the Century
Rachel Powell is a 41-yr-old Pennsylvania resident and single mother of 8 children. The FBI asked for help to find Rachel after she was caught on film breaking windows at the Capitol on January 6th.
Rachel turned herself in to the FBI in early February 2021. She was charged with obstruction, depredation of government property, entering a restricted building, entering a restricted building with a dangerous weapon, and violent entry.
Rachel is currently residing at her PA home and is on house arrest. There are several red flags surrounding Rachel's case, beginning with her arrest, short-lived imprisonment in PA, her release from prison, and subsequent 475-day house arrest in the comfort of her home, while so many men who committed lesser crimes are still serving pre-trial time in solitary confinement and living in deplorable conditions.
Here are a few of the facts in the curious case of Rachel Powell:…
Continue Reading