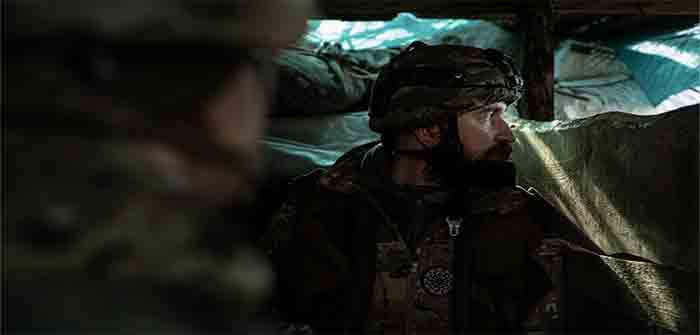 by Rachael Bunyan at Daily Mail
Yevgeny Prigozhin posed with what he claimed is body of American veteran

The Wagner chief claimed he had the man's US identification documents 
The chief of the Russian Wagner mercenary group has claimed a US citizen has been killed while fighting for Ukraine in the embattled city of Bakhmut.
Yevgeny Prigozhin posed with what he claimed is the body of the American Special Forces veteran in a video posted on Telegram.
The footage, filmed at night, appears to show Prigozhin then inspecting what he claims to be the soldier's US identification documents amid the sound of apparent heavy artillery fire.
Prigozhin says in the video: 'So we will hand him over to the United States of America, we'll put him in a coffin, cover him with the American flag with respect because he did not die in his bed as a grandpa but he died at war and most likely a worthy [death], right?'
In the video, a Wagner mercenary claims the soldier was returning fire when he died. Prigozhin replies: 'He was shooting back, he died in the battle, so we will hand over his documents tomorrow morning and pack everything, right?'…
Continue Reading