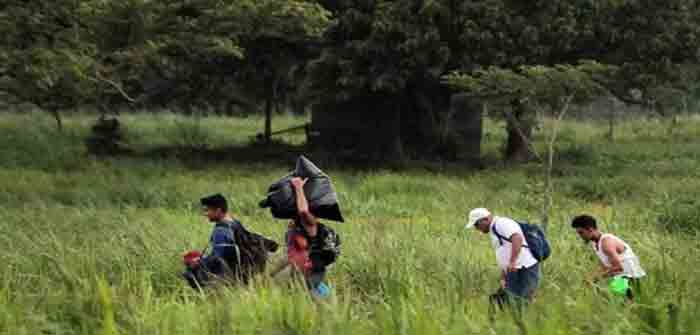 by John Perry at The Grayzone
Why are more Nicaraguans heading north to the United States looking for jobs? Until July 2020, numbers were tiny. But in the last 1½ years numbers have increased sharply. Suddenly this has become a story, and government detractors argue, with little evidence, that people are fleeing political repression. "They'd rather die than return to Nicaragua," is a typical headline.
Manuel Orozco, a Nicaraguan based in Washington who strongly opposes the Sandinista government, told The Hill, "Nicaragua's dictatorship is criminalizing democracy and fueling migration to the U.S." Then, on September 20, this became the official explanation when White House spokesperson Karine Jean-Pierre said Nicaraguans are "fleeing political persecution and communism."
But is this true? Or is the issue being politicized as part of the heated debate about migration? The reality is more mundane: the biggest drivers of migration are economic, not political. Blaming migration on "repressive dictatorships" allows Washington to pretend that its policies are helping Nicaraguans, when in fact they are impoverishing them.
Migrants' stories in Nicaragua give a more rounded picture…
Continue Reading