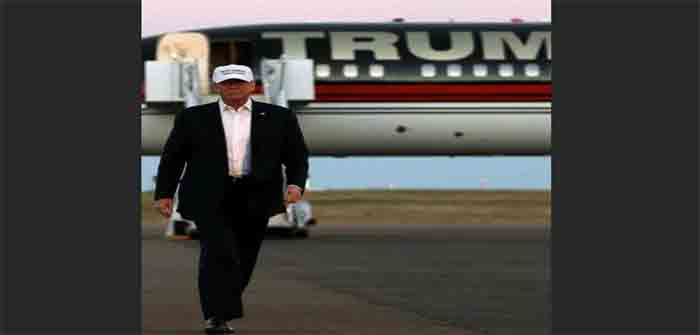 by Tom Pappert at National File
45th President Donald Trump released a statement standing by his supporters following Joe Biden's remarkably divisive and "hurtful" speech on the anniversary of January 6, 2021.
Joe Biden delivered a speech earlier today, levying blame on President Trump and his supporters on the anniversary of the Capitol Hill protests on January 6, 2021. The speech was panned as uninspiring and divisive by many right of center.
"To watch Biden speaking is very hurtful to many people," wrote President Trump, before accusing Biden and the Democrats of trying "to stop the peaceful transfer with a rigged election."
"Does anybody really think that Biden beat Obama with the Black population in Swing State cities, but nowhere else?" The former president asked rhetorically, "That he would lose 18 out of 19 bellwether counties, and 27 out of 27 'toss up' House races? That he woud lose Florida, Ohio, and Iowa and win, even though it has never been done before?"
Statement from former President Donald Trump. pic.twitter.com/7ws9TkUcym

— CSPAN (@cspan) January 6, 2022…
Continue Reading