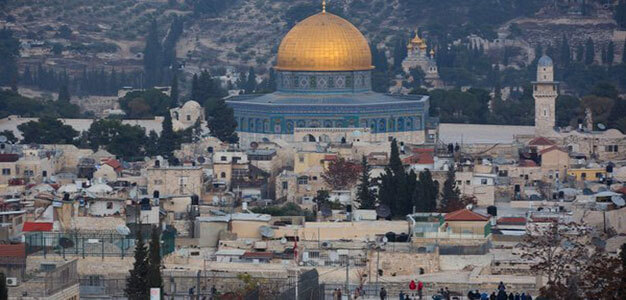 President Donald Trump announced on Dec. 10 that Israel and Morocco have agreed to restore full diplomatic relations in a White House-brokered deal, which also involved formal U.S. recognition of Moroccan sovereignty over Western Sahara.
Trump sealed the agreement in a phone call with Morocco's King Mohammed VI on Dec. 10, the White House said, making Morocco the fourth Arab country to set aside hostilities with Israel in the past four months.
"Another HISTORIC breakthrough today! Our two GREAT friends Israel and the Kingdom of Morocco have agreed to full diplomatic relations—a massive breakthrough for peace in the Middle East!" Trump wrote in a tweet.
Part of the agreement involved American recognition of Moroccan sovereignty over the entire Western Sahara territory, a desert region where a decades-old dispute has pitted Morocco against the Algeria-backed Polisario Front, a breakaway movement that seeks to establish an independent state in the territory.
"The United States believes that an independent Sahrawi State is not a realistic option for resolving the conflict and that genuine autonomy under Moroccan sovereignty is the only feasible solution," Trump wrote in a proclamation that he signed on Dec. 10, which formalized America's new policy regarding the territory.
Calling Morocco's autonomy plan "the only framework to negotiate a mutually acceptable solution" that would ensure a lasting end to the conflict, Trump said the United States would open a consulate in Dakhla, which is the Western Sahara territory, to help promote economic and business opportunities for the region.
Under the agreement, Morocco will establish full diplomatic relations and resume official contacts with Israel, including allowing overflights and direct flights to and from Israel for all Israelis…
Continue Reading