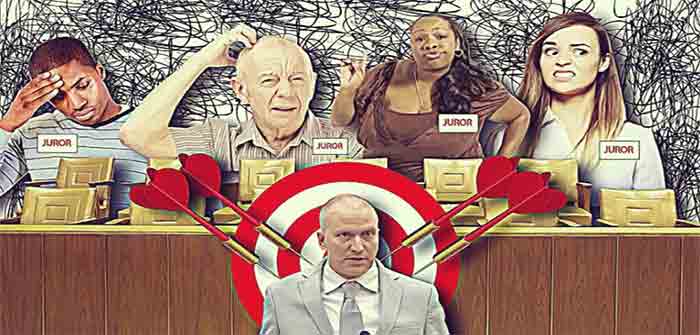 by Darren Beattie at Revolver.news
The Anglo-American common law was supposed to save Derek Chauvin. That it failed to says a lot about the America we all actually live in now.
It's been two and a half years since the former Minneapolis police officer was convicted of murder for the death of drug addict and lifelong criminal George Floyd. Chauvin is barely one-tenth into his twenty-two-year prison sentence, which he is serving concurrently with a 21-year federal sentence for depriving Floyd of his "civil rights."
The Chauvin verdict was an obvious, sick joke from the moment it happened, but even on the American right, the full realization of this fact seems to have taken until the last few weeks.
Helping to lead the charge was Fox host-turned-X-titan Tucker Carlson, who highlighted little-noticed recent developments in the Chauvin aftermath.
Ep. 32 You'll be shocked to learn this, but it turns out the whole George Floyd story was a lie. pic.twitter.com/4vDXBStHf5

— Tucker Carlson (@TuckerCarlson) October 20, 2023
The developments in question stem from a lawsuit by Hennepin County prosecutor Amy Sweasy Tamburino. Tamburino's lawsuit claimed her career stalled out due to sex discrimination in the Hennepin prosecutor's office. But the evidence in her lawsuit overlaps with the Floyd case, and in fact, reading between the lines, one can sense the real reason Tamburino is suing the county: Higher-ups sabotaged her career because she didn't play ball in the Floyd case.
Case files include a deposition from Sweasy in which she mentioned a conversation with the county's medical examiner, Dr. Andrew Baker, after he performed Floyd's autopsy.
In the Carlson clip,…
Continue Reading