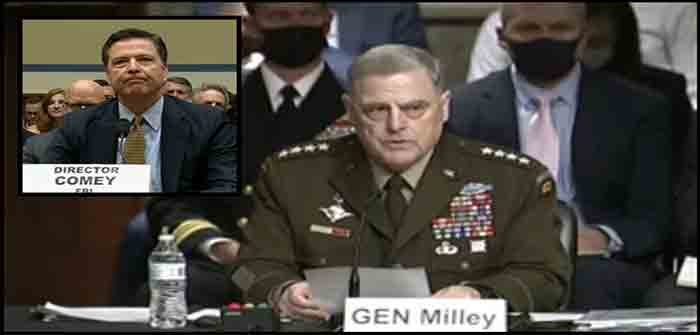 by OAN News Staff
Top military officials wrapped up the second day of testimony on Capitol Hill over Joe Biden's botched Afghanistan withdrawal. In Wednesday's House Armed Services Committee hearing, Joint Chiefs Chairman Mark Milley and Defense Secretary Lloyd Austin continued to contradict Biden's public claims about pulling troops out of the country.
Milley said he believed a small troop presence should have remained in Afghanistan a year before the withdrawal, which was a stance directly conveyed to the commander-in-chief.
"In the fall of 2020, my analysis then was that an accelerated withdrawal without meeting specific and necessary conditions, risks losing the substantial gains made in Afghanistan, resulting in a complete Taliban takeover or general civil war," said Gen. Milley.
@RepMattGaetz: "You spent more time with Bob Woodward on this book than you spent analyzing the very likely prospect that the Afghanistan government was going to fall immediately to the Taliban. Didn't you?"

Gen. Milley: "Not even close, Congressman." pic.twitter.com/aCc9x3uH9T

— CSPAN (@cspan) September 29, 2021
On the contrary, Biden claimed he was never advised to leave a small troop presence in Afghanistan. Milley also called the war in Afghanistan a "strategic failure" and warned that the Taliban, now in control of the country, remains a terrorist organization…
Continue Reading