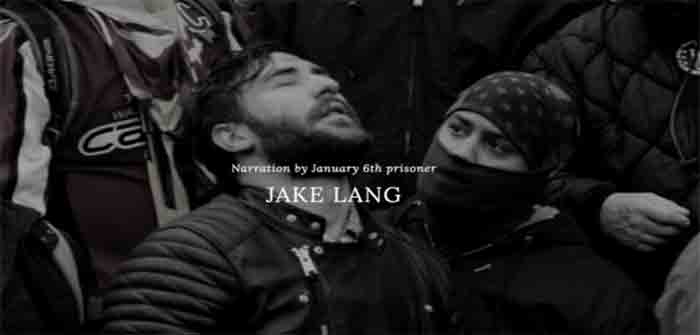 by Cara Castronuova at The Gateway Pundit
The highly anticipated documentary "The Truth About January 6th" premieres today on The Gateway Pundit! This groundbreaking documentary contains never-before-seen footage of and commentary on January 6th.
Watch the film BELOW and share to get out the truth about January 6th!
WATCH:
This film is historical in the fact it was co-produced and narrated by January 6th Political Prisoner Jake Lang from solitary confinement. Lang is arguably one of the most persecuted January 6th defendants and political prisoners in America today.
The documentary begins with Lang's powerful narration:
"America, you deserve the truth. You deserve the full story. You deserve to view the historic event of January 6th beyond the censored lens of mainstream media. Hello, I'm Jake Lang- a 27 year old political prisoner that has been locked up in solitary confinement for over 17 months. The footage you are about to witness has never before been seen by the public. It is the raw and uncut truth of January 6th. The day when free men and women stood unarmed against tyranny- who were brutalized, beat, and even murdered on the steps of our own Capitol. The patriotic event of the century- where brave Americans came together to defend the Constitution and free and fair elections."
"Lang has balls of steel," said Tina Ryan of Citizens Against Political Persecution. "He is literally facing almost half a century in prison for January 6th and being harshly persecuted for speaking out against The Biden Regime from solitary confinement. Most human beings would just shut up in fear, but not Jake. The harder they come for him, the harder he fights. It is like David vs. Goliath."
"The Truth About January 6th" was produced by Brick House Films in conjunction with Jake Lang and aims to tell Lang's story alongside the events of the day.
"Our goal was to condense the material and make it understandable to the general public…
Continue Reading