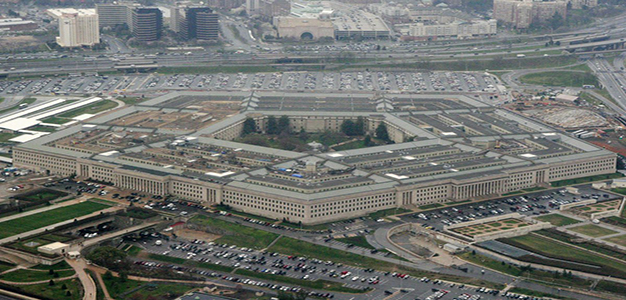 by Sasha Latypova at Due Dilligence and Art
I asked the AI Chat Bot "What was the role of the DoD in covid-countermeasures?" Here is what it wrote:
"The Department of Defense (DoD) played a significant role in the development of countermeasures against COVID-19, the disease caused by the novel coronavirus. The DoD worked closely with other federal agencies, such as the Department of Health and Human Services (HHS), to respond to the pandemic.

One of the main roles of the DoD in the COVID-19 response was to provide logistical support and medical resources to help healthcare workers and first responders on the front lines of the pandemic. The DoD also worked to develop and distribute personal protective equipment (PPE) and other supplies to support the response efforts.

In addition, the DoD provided funding and resources to support the development of vaccines and treatments for COVID-19. The Defense Advanced Research Projects Agency (DARPA), a research arm of the DoD, played a key role in this effort by funding and supporting the development of treatments and vaccines through its "Rapid Response Research" program.

Overall, the DoD played a vital role in the response to the COVID-19 pandemic by providing logistical support, medical resources, and funding for research and development efforts to combat the disease."
AI Chat Bot gets a "F" – for a highly controlled narrative answer, which was fed to all MSM sources, while the "alternative" media did not examine it very much, with some exceptions. It wasn't just logistics or even just lots of funding, and certainly nobody was "combatting disease".
The truth is much more interesting than fiction:
All Covid countermeasures, including the biological warfare agents marketed as "Covid-19 vaccines", were ordered by the US DoD as a "large scale manufacturing demonstration" via Other Transactions Authority contracts.
Hundreds of Covid countermeasures contracts became available via FOIA and SEC disclosures in redacted form.  Review of these contracts indicates a high degree of control by the US Government (DoD/BARDA) and specifies the scope of deliverables as "demonstrations" and "prototypes" only.  In other words, the US Government and DOD specifically ordered a fake theatrical performance from the pharmaceutical manufacturers. Just to make extra certain that the pharmas are free to conduct the fakery, the contracts include the removal of all liability for the manufacturers and any contractors along the supply and distribution chain under the 2005 PREP Act and related federal legislation.
The contracts are structured under Other Transactions Authority (OTA)…
Continue Reading