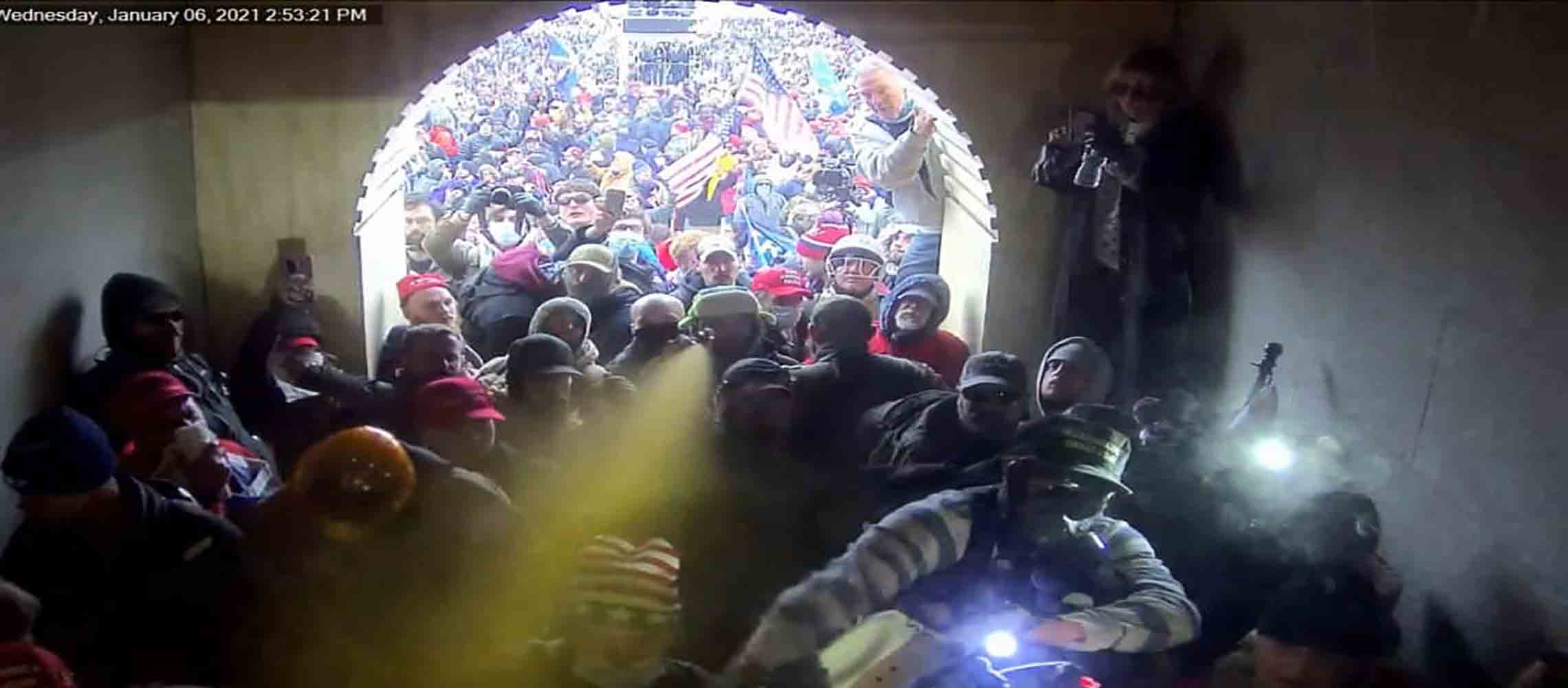 by Pedro L Gonzalez at Newsweek
Shattered mirrors, chandeliers, and furniture littered the halls of the Capitol on a day when a group that "openly advocates the overthrow of the U.S. Government through armed struggle and the use of violence" according to the FBI struck at the heart of our democracy. This was not January 6, 2021 but November 7, 1983, the day that the May 19 Communist Coalition detonated a bomb that blasted a hole in the wall outside the Senate chamber.
But the 1983 incident—the day that a group with the goal of violently overthrowing the government bombed the Senate building—has been effectively wiped from memory. Susan Rosenberg, a May 19 member, was initially charged with a role in the 1983 Capitol bombing and two others, but the charges were dropped as part of a plea deal. In 1984, she was arrested in possession of 750 pounds of explosives and firearms, including automatic weapons, and a jury convicted her the following year. But 16 years into Rosenberg's 58-year sentence, President Bill Clinton commuted it on his last day in office. By 2020, Rosenberg, a convicted terrorist, was sitting on the board of Thousand Currents, which handles donations made to Black Lives Matter.
The erasure of the 1983 bombing is all the more poignant amid a hysterical, week-long commemoration of the January 6 riot in which supporters of President Trump stormed the Capitol. This morning, President Biden said that those who stormed the Capitol "held a dagger at the throat of America and American democracy" while Vice President Kamala Harris compared the riot to 9/11 and Pearl Harbor. And it's not only Democrats. "We are approaching a solemn anniversary this week," said Republican Sen. Ted Cruz on Wednesday. "And it is an anniversary of a violent terrorist attack on the Capitol."
You'd think Donald Trump's supporters had blown up the Capitol.
What happened on January 6 was many things. It was a riot, certainly, and a violent one at that. Over 700 people have been arrested. 225 people have been accused of interfering with the police, 275 with "obstructing Congress's duty to certify the 2020 presidential vote count," and 300 have been charged with trespassing or disorderly conduct.
But it was not a terrorist attack. And though the word "insurrection" the one most commonly used by Democrats to describe that day, not one person has been charged with that crime.
The truth is that above all, January 6 is a political myth, transformed from a historical event into an ideology designed to protect and stabilize a regime whose supporting institutions are deteriorating…
Continue Reading