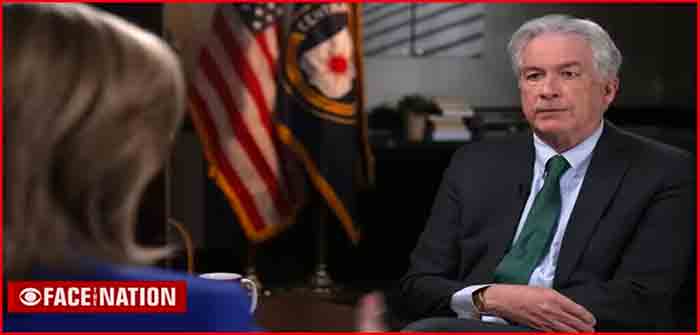 by Sundance at The Conservative Treehouse
CBS Margaret Brennan interviews CIA Director William Burns about the current status of the conflict in Ukraine.  Director Burns outlines his discussions with Ukraine government officials as well as his talks with intelligence counterparts in Russia.
Within the conversation Director Burns outlines the importance of the CIA to continue providing enhanced intelligence operations to support both the conflict and the propaganda that surrounds the World War Reddit effort.  Additionally, Burns confirms for the first time that his intelligence analysts now believe China has moved their status from improbable to possible in sending additional weapons to support Russia.
WATCH:
[Transcript] – MARGARET BRENNAN: On the cusp of Russia's invasion, you flew to Kyiv, and you told President Zelenskyy — tell me if this is right — the Russians are coming to kill you.
Was that the very first thing you said?
WILLIAM BURNS (CIA Director): It wasn't the very first thing I said to President Zelenskyy.
But President Biden had asked me to go to Kyiv to…
Continue Reading