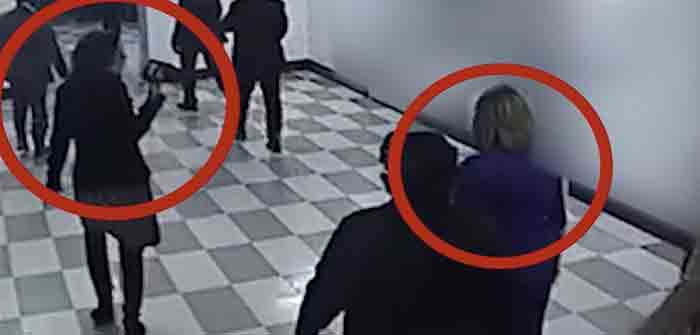 by Nicholas Ballasy and John Solomon at Just the News
Steven Sund, the ex -Capitol Police chief fired after the Jan. 6 tragedy, is blasting former House Speaker Nancy Pelosi for hampering   her evacuation from the U.S. Capitol that day by letting her daughter Alexandra film her exit, saying it proved a "distraction" that put unnecessary strain on her security detail.
"When you look at the footage, what you need to realize is a protective detail is specifically for the protectee. You're there, you're protecting the protectee," Sund said on the Just the News Not Noise TV show Thursday night. "Now, Capitol Police statutorily do have the authority to protect family members. And it's my understanding the person holding the camera was Pelosi's daughter. But she's there in the position of being media.
"The protective detail isn't there to protect media and whoever else was there with her for the sole purpose of videotaping creates a major distraction for the protective detail," he added. "You know, they don't train to protect those additional people."
Sund was reacting to newly released Capitol Police security footage obtained by Just the News showing Pelosi's evacuation from the U.S. Capitol on Jan. 6, 2021 where her daughter can be seen filming her for an HBO documentary.
Sund said the filming operation also likely created consequences…
Continue Reading