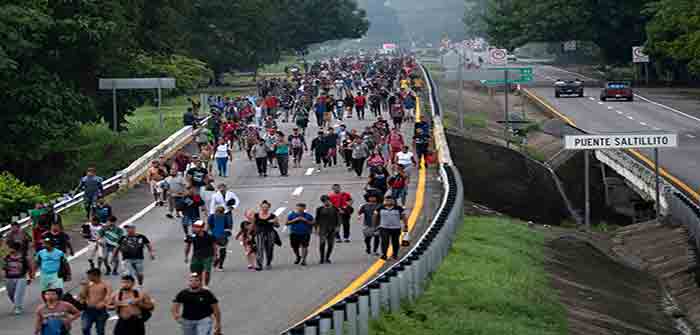 Editor's note: You can listen to Rogan's full show with Tim Kennedy by clicking HERE.
by Luke Gentile at Washington Examiner
Decorated special forces veteran and retired UFC fighter Tim Kennedy told Joe Rogan that the next terrorist attack on U.S. soil might be imminent.
"You want to get a weird Google thing, Google how many known people on the terror watchlist have made it across," Kennedy said on Wednesday's episode of the Joe Rogan Experience after the host brought up the screening process at the southern border. "It'll scare the crap out of you."
FOOD STAMPS: CONNECTICUT NOVEMBER SNAP PAYMENTS WORTH UP TO $1,751 END IN TWO DAYS
The Department of Homeland Security and the FBI have comprehensive lists of people on terrorist and criminal watchlists, he said.
🚩 Tim Kennedy on Why a Terror Attack on U.S. Soil Could Be Imminent

"In light of what just happened in Israel, where they flew paragliders over borders…and then they were able to kill 1,400 people in one day…and that was 1,000 insurgents total. And then you look at the… pic.twitter.com/NA7MU9H1Sq

— Chief Nerd (@TheChiefNerd) November 2, 2023
"The number of those that we have captured at the border is obviously just going to be a drop in a bucket of those that have made it across," according to Kennedy. "In light of what just happened in Israel, where they flew paragliders over borders … and they crashed through walls, and then they were able to kill 1,400 people in one day … and that was 1,000 insurgents, total."
"And then you look at the number of people that have been coming over the border…
Continue Reading