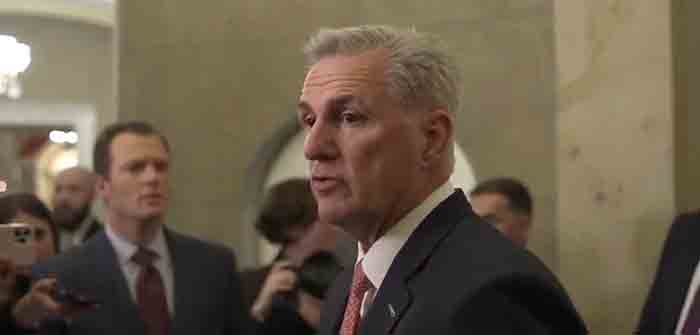 by Kelley Braucar Vlahos at Responsible Statecraft
Speaker of the House Kevin McCarthy used his trip to Israel to cast his full-throated support behind security aid to Ukraine, months after insisting the country would not get a "blank check" from Congress.
"I vote for aid for Ukraine. I support aid for Ukraine," McCarthy said, responding to a question from a Russian reporter.
"I do not support what your country has done to Ukraine, I do not support your killing of the children either," McCarthy told a Russian reporter there, adding. "You should pull out."
According to Politico, the speaker also vowed to continue giving weapons and military assistance "as long as I am Speaker" during his landmark speech to the Knesset (he's only the second Speaker to address Israel's legislative body since Newt Gingrich in 1998).
This is a bit of a shift in tone for the Republican leader,…
Continue Reading