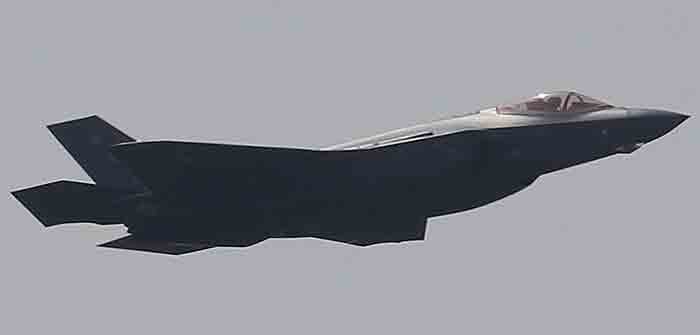 by Paul Farrell at Daily Mail
One of the most sophisticated and expensive fighter jets in the world is missing somewhere in South Carolina after a pilot was forced to eject for an unknown reason while leaving his F-35 with stealth capabilities flying in a 'zombie state.'
The incident occurred over North Charleston around 2pm Sunday as two jets, worth around $100 million each, were flying side-by-side.
The pilot ejected and parachuted safely into a residential area. He was taken to a local hospital, where he was in stable condition, said Maj. Melanie Salinas. The pilot's name has not been released.
Based on the missing plane's location and trajectory, the search for the F-35 Lightning II jet was focused on Lake Moultrie, around 50 miles from North Charleston, said Senior Master Sgt. Heather Stanton at Joint Base Charleston. The pilot enabled the autopilot function prior to his ejection.
Officials have also said that they have no evidence that that the plane has actually crashed…
Continue Reading