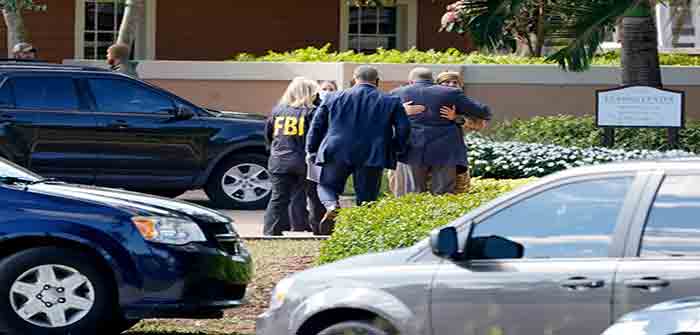 The two FBI agents gunned down by a Florida child-porn suspect Tuesday were ambushed and shot through a closed door as they approached the home, according to a report.
The unidentified gunman watched the agents through a doorbell camera as they walked up to his Sunrise home, and riddled the agents with a barrage of bullets from an assault-style rifle, law enforcement sources told the Miami Herald.
"There are several huge holes in the door going outward," a source told the outlet.
Two veteran agents, Daniel Alfin, 36, and Laura Schwartzenberger, 43, were killed in the incident and three other agents were wounded.
The Broward County Sheriff's Office, which was involved in an unrelated child-porn case nearby, was called in and was able to pull one of the injured agents to safety, the Herald said..
The suspect barricaded himself in the apartment after firing on the agents.
Authorities believe the gunman later killed himself…
Continue Reading