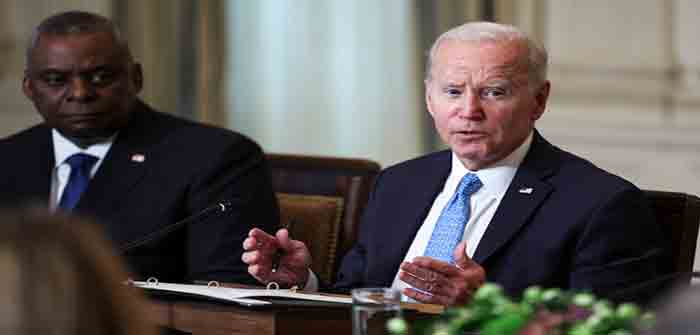 by Emily Mangiaracina at LifeSite News
A Pentagon official has confirmed that myocarditis cases spiked in the U.S. military in 2021, when COVID jab mandates took effect.
Cases of myocarditis, or heart inflammation, in the U.S. military reportedly surged to 275 cases in 2021, a 151 percent increase from the annual average from 2016 to 2020, according to Gilbert Cisneros Jr., undersecretary of defense for personnel and readiness, in a confirmation of data that a whistleblower revealed to Sen. Ron Johnson (R-WI) in March.
Myocarditis typically impairs heart function and can cause abnormal heart rhythms. In severe cases, it can lead to congestive heart failure and death.
While Cisneros affirms the general trend shown by data taken from the Defense Medical Epidemiology Database (DMED), his breakdown of those numbers has been called into question.
Cisneros maintains that in 2021, 69.8 percent of those who had been infected with the COVID virus experienced myocarditis, compared to 21.7 percent of service members who had received the COVID injections.
"This suggests that it was more likely to be [COVID-19] infection and not COVID-19 vaccination that was the cause," he remarked, according to The Epoch Times.
Senator Johnson noted, however, in a letter to Cisneros,…
Continue Reading