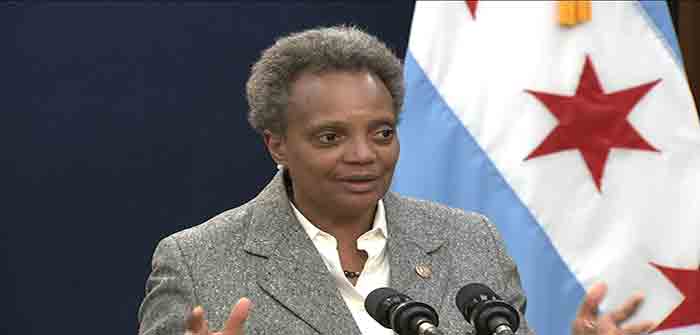 Over 20 people, including a nine-year-old boy, were shot Wednesday in Mayor Lori Lightfoot's (D) Chicago.
The Chicago Sun-Times reports six of the day's victims were injured in one shooting, which occurred around 11:30 p.m. during "a large gathering" on South Parnell Avenue.
A 37-year-old was shot in the head, a 29-year-old in the back, a 28-year-old was shot in the arm, and a 17-year-old was also shot in the head. The other victims–21 and 29 years old–"were struck in the back and leg, respectively. "
The nine-year-old boy was on a sidewalk with his mother "in the 300 block of North Central Avenue" around 1:15 p.m. when gunmen got out of a vehicle and opened fire on them. ABC 7 reports the boy and his mother were each shot in the lower back.
The boy and the mother were transported to a hospital and are expected to survive.
Chicago Police Department superintendent David Brown addressed the shooting of the boy and the mother, saying…
Continue Reading