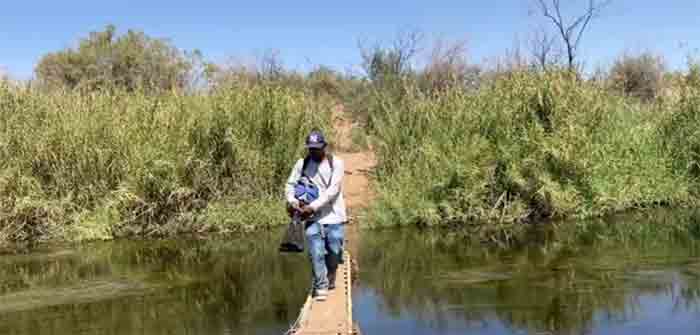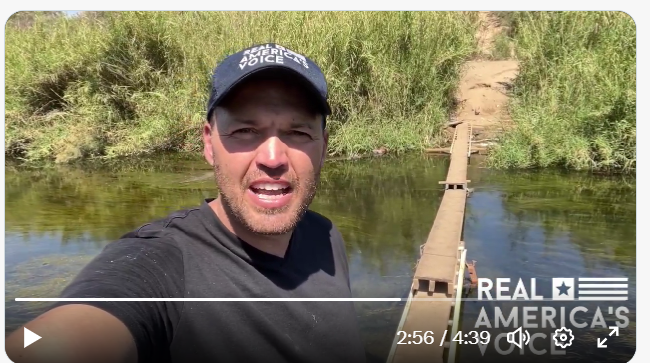 Even though a federal judge restrained Biden, he is not complying, and now the judge is saying the number of migrants coming into the US is a bridge too far. And Bergquam knows how some of them are getting into the country.
What Bergquam shows in the following video is absolutely outrageous. Huge groups are coming into the country.
Standing amid a massive pile of garbage, that hints at the huge size of the group that left it their items behind, Bergquam found IDs in the rubbish, which is really concerning.
"Know why they leave these behind?" Bergquam said, holding up a pile of ID cards. " So we can't vet them. We have no idea who these people are and no one is coming here to find out. There is a bridge that the Catel built so migrants won't get their feet wet, and Biden is letting it stand," Bergquam said, answering his own question.
Building a Bridge in the Colorado River, in plain sight:
Yuma, AZ – Truly shocking video of bridge built by the cartel into America. And that's only part of it – The end is insane!

How much more days do we have to see before the people rise up? #BidenBorderInvasion #Title42

"Law & Border" only on Real America's Voice News… pic.twitter.com/VFzTcL4NIY

— Ben Bergquam – Real America's Voice (RAV-TV) News (@BenBergquam) May 15, 2023
Bergquam revealed that Border Control is actually making it easier as well, with their own attempt to help migrants with their bags, and by giving them snacks:…
Continue Reading