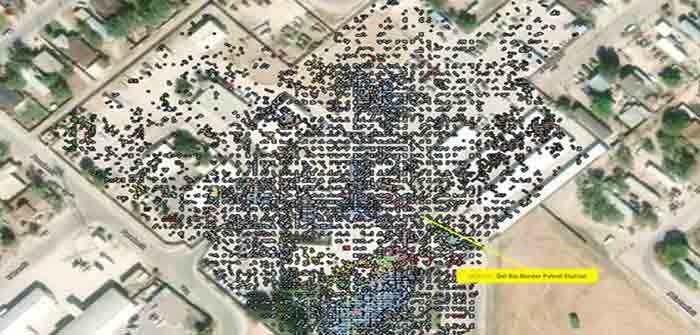 by Wendi Strauch Mahoney at Uncover DC
The Heritage Foundation looked at NGOs and their role in the unprecedented mass migration of illegals into the interior U.S. By tracking the devices allegedly owned by illegal aliens, NGOs helped these migrants move to every congressional district in the U.S. except for one. The four-phase preliminary investigation conducted in January 2022 was released in a memo in December and is merely a "sampling of the problem."
According to the Dec. 5
 memo
, the Heritage Oversight Project and Heritage Border Security and Immigration Center "obtained and analyzed movement patterns of anonymized mobile devices that were detected on the premises of over 30 NGO facilities at or near the border."
Using public records and "reliable human source information," Heritage found about 30,000 cell phone devices in the identified NGO facilities, tracing them during January 2022. The investigation minimized false positives by confining their tracking to the buildings and parking areas of the facilities. Heritage then traced the migration patterns of the devices to the interior areas of the U.S.
Phase One: Val Verde Border Humanitarian Center
In Phase One, geofencing was used to locate devices operating in the Val Verde Border Humanitarian Center and the Del Rio Customs and Border Protection Station. According to the website, the Center coordinates with local volunteers to help illegal aliens "safely transition" after being released from federal custody.
The Del Rio Border Patrol Station's…
Continue Reading