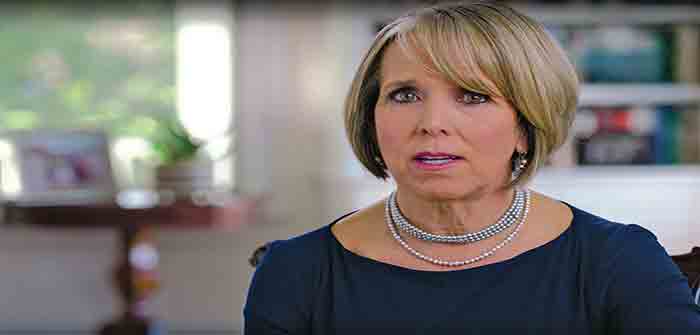 by Jonathan Turley at Jonathan Turley
New Mexico Governor Michelle Lujan Grisham on Friday suspended laws that allow open and concealed carry of firearms in Albuquerque for 30 days after declaring a  public health emergency. The order, in my view, is flagrantly unconstitutional under existing Second Amendment precedent.  It could also be a calculated effort to evade a ruling by making the period of suspension so short that it becomes moot before any final decision is reached by a court.
The order cites recent cases of gun-related violence in and around the city, including the killing of an 11-year-old boy dead and the wounding of a woman in their vehicle in an apparent road rage incident after a baseball game.
Grisham declared that "as I said yesterday, the time for standard measures has passed. And when New Mexicans are afraid to be in crowds, to take their kids to school, to leave a baseball game—when their very right to exist is threatened by the prospect of violence at every turn—something is very wrong."
Democratic leaders have increasingly turned to a claim used successfully during the pandemic in declaring a health emergency to maximize unilateral authority of governors. There have also been calls to declare racism a public health emergency, supported by groups like the American Public Health Association. Transgender programs have also been declared a public health emergency by some groups. The motivation behind many of these calls is not to negate constitutional rights, but the question is whether such declarations allow governors discretion to suspend or curtail individual rights.
As the list of claimed health emergencies grow,…
Continue Reading