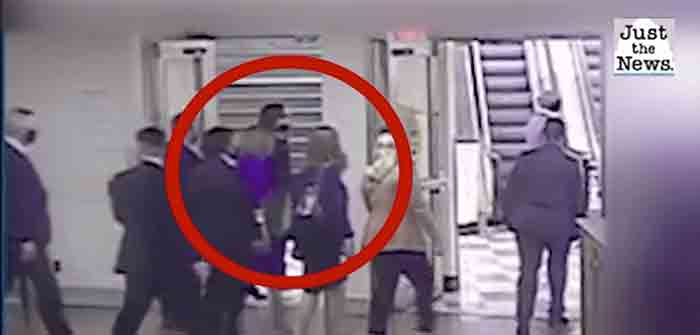 by Julie Kelly at American Greatness
Former House Speaker Nancy Pelosi (D-Calif.) began January 6, 2021, by mugging for the cameras—more specifically, a camera operated by her filmmaker daughter, Alexandra Pelosi, who just happened to record every moment of her mother's movements on what would become one of the most infamous days in American history.
As a clearly tense Pelosi prepared to convene the joint session of Congress during which Republican members of the House and Senate planned to debate the Electoral College outcome in six states—Pelosi also is seen conducting a caucus video conference that morning criticizing Republican plans to delay certification—her chief of staff warned that President Trump might go to the Capitol following his noon speech at the Ellipse. "I hope he comes, I'm gonna punch him out," she told Terry McCullough.
Turning toward her daughter's camera, Pelosi continued her tirade. "I've been waiting for this, for trespassing on Capitol grounds. I'm gonna punch him out, I'm gonna go to jail, and I'm gonna be happy."
Less than two hours later, members of Congress, including Pelosi, were evacuated when the building was breached shortly after 2 p.m. Alexandra Pelosi later told CNN's Christiane Amanpour the events of January 6 "offended her [mother] in her soul."
But if Pelosi's soul was indeed offended, unseen footage released today by Just the News founder John Solomon suggests otherwise. Pelosi is seen cooly walking through the evacuation route on her way to a secure location at Fort McNair in Washington—with Alexandra just a few steps ahead, walking backwards, to capture the moment. Far from being under mortal threat by selfie-taking Americans in the Rotunda above, Pelosi is surrounded by her security detail as she is led to a chauffeured vehicle. Her daughter also traveled with her mother to the Army base located two miles from the Capitol…
Continue Reading